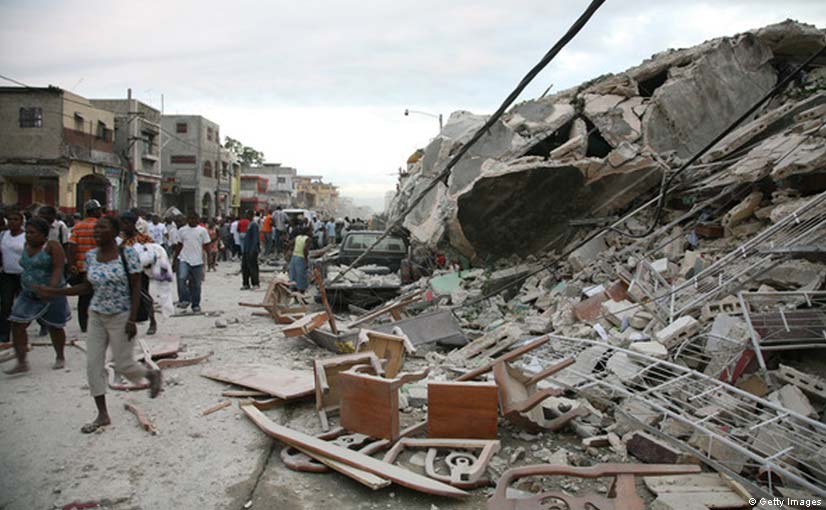 While yesterday's terrible earthquake in Chile was 500 times stronger than the one that struck Haiti earlier this year, the country was much more prepared to face the tragedy.  With a history of earthquakes from living in the Pacific Ring of Fire, their buildings were built to withstand the vibrations caused by tectonic plates slipping past each other.  At current count, the death toll is 214 and is not expected to rise dramatically.  In Haiti, however, there may be 300,000 dead.
I would like to ask for your financial help in enabling me to help them.
Last weekend, I attended NIMBY's benefit event, "DO IT FOR HAITI". Among the relief organizations present were Burners Without Borders, "a community led, grassroots group that addresses gaping needs where existing cultural and societal systems are failing."
The next day I filled out their online form stating that while I am not a medical professional, I have the time, the desire, and the fortitude to help. The day after that I was contacted by Carmen at BWB, who connected me to Laura at Shelters International, whom I talked to on Tuesday as she was riding back to the largely ignored small town where she and other volunteers are digging latrines and clearing rubble for hospitals and schools alongside the Haitian villagers whose lives were torn asunder by the series of earthquakes in January.
I leave for Jacmel, Haiti to join them on Thursday.
Since the turn of the year, I've felt a yearning to do something meaningful, and it seems to have found me.  Being one of the 10.6% of Americans with more time than money, I have the flexibility to donate two weeks of my time and sweat in order to directly help in the relief effort.  I give hundreds of dollars per year to causes I believe in that help civil liberties, the environment, space exploration, and humanitarian efforts.  Twice I have biked 125 miles in a day to support AIDS care and research.  However, one can never truly see where their money goes and how it gets used.
Even if you've given money to CARE or donated $10 to the Red Cross by texting "Haiti" to number 90999, I would like you to consider donating again.  I have already spent over $800 on airfare to get from San Francisco to Port-au-Prince, immunizations to protect me from getting Hepatitis, Typhoid, and Malaria, and a tent to live in for two weeks. 
I also need to pay for my own food at $10/day.  I am offering you the rare opportunity to give a donation where you know exactly who the money is helping, and how it is being used.  My goal is to raise $1500.  Any amount above $500, I will give directly to Shelters International so that they can feed their volunteers and buy necessary supplies.  You'll have the opportunity to follow along, assuming that there is enough cell service for occasional blog or twitter updates, and I promise to send something personal to everyone who donates any amount.
Living in a tent when the temperature is 90 degrees and at least 70% humidity, where Dengue mosquitoes bite you during the day and Malaria mosquitoes at night, and spending your time clearing rubble and building latrines, I doubt anyone would want to live even vicariously through me for the next few weeks, but you can help.
If you would be willing to support my mission to Haiti, the easiest way would be to use paypal to send a donation to haiti@tedbeatie.com. If you would prefer to make a donation via check, please send me email for the address.
Thank you.